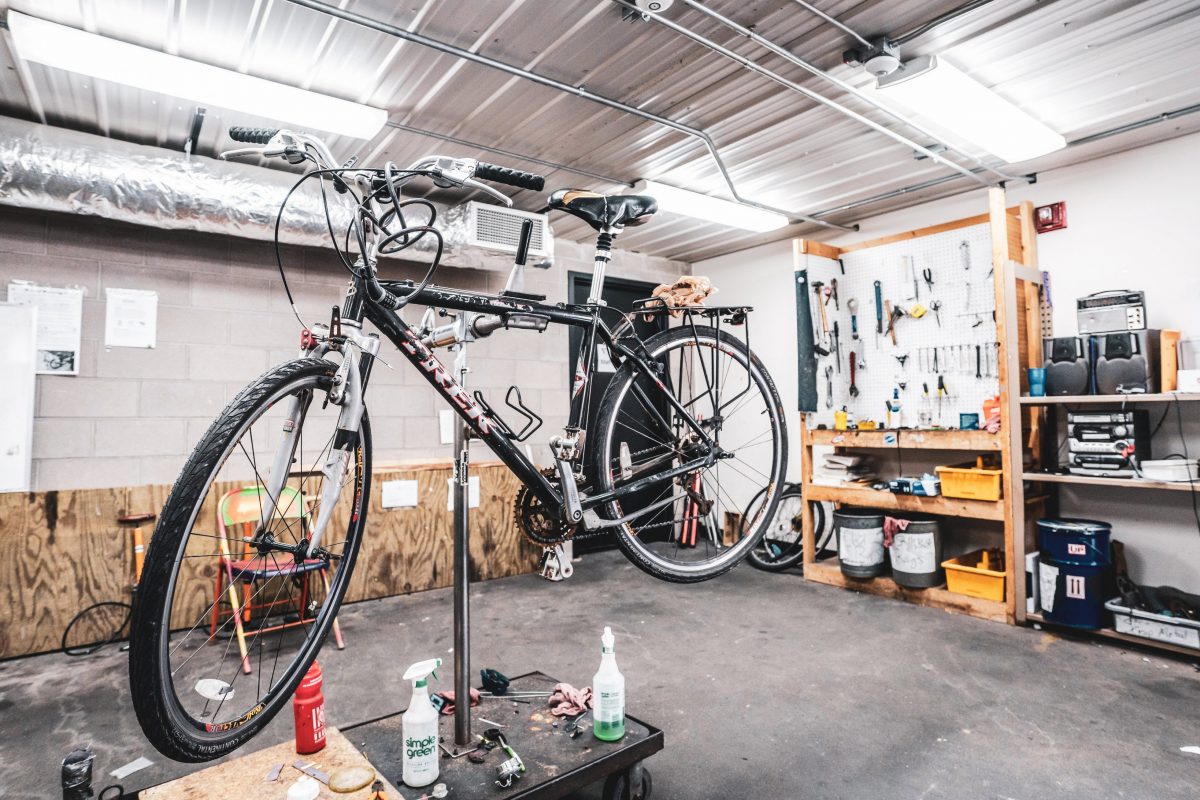 Madison Bike Week is June 5-11!
Local bike advocacy organizations Madison Bikes and Wisconsin Bike Fed are hosting calendars of community bike week events organized by local groups and businesses. These events include community and family group rides, bike parties, commuter stations, giveaways, and safety checks. Also check out offerings by the University Bike Resource Center (UBRC) located on the UW-Madison campus.
Community bike week events
For Madison-based events, check the Madison Bikes event calendar. Here are a few highlights near the UW-Madison campus:
Tuesday, June 7 from 3:00 – 5:00 pm. Pick up a light snack at the FairShare Snack Stop located just off the Capital City Path at South Paterson Street. Hosted by FairShare CSA Coalition.
Thursday, June 9 from 7:00 – 9:00 am. On your way into campus, swing by this pop-up bike repair and safety check station at Short Stack Eatery on State Street. Free coffee for bikers! Hosted by Short Stack Eatery, Wheels for Winners, and Dream Bikes.
Further-flung bike events can be found on the Wisconsin Bike Fed event calendar.
Campus bike resources
Air-and-repair stations
If you need to inflate your tires or perform quick maintenance, 11 air-and-repair stations are located across campus. The air-and-repair stations are free for anyone to use. To find a station near you, see the air and repair station map.
BCycle membership discounts
UW Transportation Services, in partnership with BCycle, has reduced membership prices for UW students, employees and affiliates! See our bikesharing webpage or the BCycle website for more information on discounted membership costs.
Bike Resource Center
Do you know about the University Bike Resource Center? The UBRC is tucked away on the ground level of the Helen C. White parking garage (Lot 6). Open to the campus community and visitors, the UBRC provides a do-it-yourself space for bike tune-ups and free bike classes. Check out this video by University Communications for an overview!
The UBRC provides free use of tools, air pumps and grease, and bike repair manuals.
Get up to speed on topics such as bike safety, tune ups, bike fitting, and more. There are two in-person classes scheduled in May and June. For more details, see the UBRC webpage.
UBRC classes went virtual during 2020-21, and class recordings are available on the UBRC YouTube playlist.