The University Bicycle Resource Center (UBRC) is open to the campus community and provides a do-it-yourself space for people interested in performing tune-ups to their own bicycles. The University Bicycle Resource Center is staffed by Commuter Solutions student employees who work to encourage the use of active and alternative forms of transportation–especially bicycling, walking, and transit.
The University Bicycle Resource Center is located in the Helen C. White Garage (Lot 6), in the northeast corner of the ground level of the parking garage. Find the UBRC with Google Maps.
What the University Bicycle Resource Center offers:
Do-it-yourself space and free use of tools, air pump and grease, lube and other supplies as available
Bicycle repair manuals
Bicycle maps
Active transportation expertise of our student employees
Monthly bicycling events, such as classes, clinics and more
Did you know there are bicycle air and repair stations all around campus? Find them on the Bicycle Air and Repair Station Map. (PDF)
If you have any questions, please contact the Bicycle/Pedestrian Coordinator at 608-263-2969 or charles.strawser@wisc.edu.
UBRC hours
Summer hours
Monday
10 am – 5:30 pm
(Aug. 15: 10 am – 3 pm)
Tuesday
10 am – 5:30 pm
(Aug 16: 10 am – 1:45 pm)
Wednesday
10 am – 5:30 pm
Thursday
1 pm – 8 pm
(closed Aug 18)
Friday
10 am – 5:30 pm
Starting August 22, the UBRC will only be open Thursdays.
Fall semester hours to be determined.
CLOSED Labor Day (September 5).
The UBRC does not have staffed hours on weekends or UW legal holidays.
Updated August 4, 2022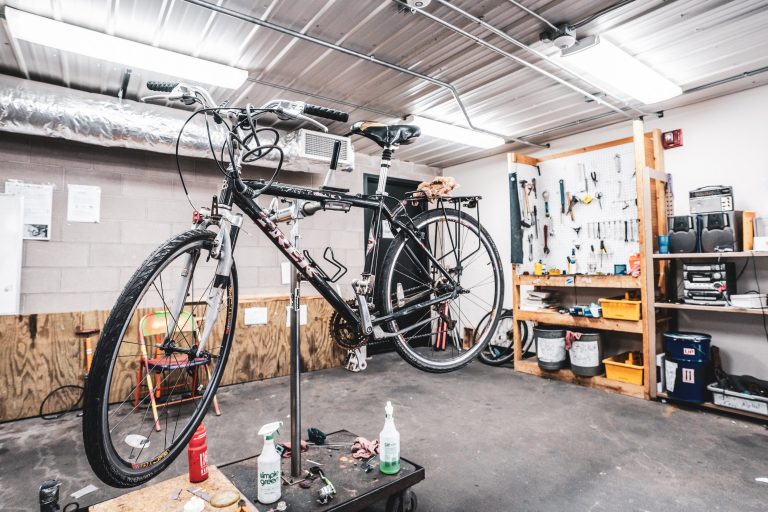 UBRC classes
All events are free and open to the UW community. Classes are held in the University Bicycle Resource Center. Attendance is a first-come, first-served and no registration is required.
Fall 2022 class schedule
Rear Wheel Removal & Reinstallation
Wednesday, September 21
6 – 7:30 pm
Front Wheel Flat Fix
Wednesday, October 19
6 – 7:30 pm
Brake Maintenance
Wednesday, November 16
6 – 7:30 pm
Bike Through Winter
Wednesday, December 14
Noon – 1:00 pm
Virtual class video recordings
Classes were held online for the 2020-21 year.
Class recordings are available in a YouTube playlist, which is also embedded below: