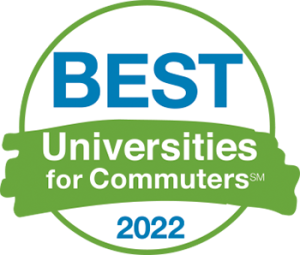 UW Transportation Services offers many commuter solutions for faculty, staff, and students to encourage use of active and alternative transportation methods. These solutions include the campus bus and discounted employee bus passes, cost sharing through carpool and vanpool parking, the emergency ride home (ERH) program, comprehensive assistance and route planning for any mode(s) of alternative transportation, and more. While these programs do not generate revenue, they help reducing the demand for parking and associated parking costs.
Our support for active and alternative commutes earned UW-Madison a Best Universities for Commuters designation by Best Workplaces for Commuters, a program operated by the Center for Urban Transportation Research. Read more about this designation.
Want information on any of the commuter solutions programs? Use the custom route planning/information request form or email the Commuter Solutions Team.
Looking for additional resources? See the "Your Driving Costs" report from AAA for cost calculations on annual driving costs. LIFT Services of Southwest Wisconsin can recommend the most cost-effective transportation available in your community.