April showers bring new hours!
SAFEwalk hours of operation are changing in preparation for summer! Call or text (608) 262-5000 from April 1 – September 30 and SAFEwalk can accompany you to your destination between 8 p.m. to 1 a.m. SAFEwalk will be open on the evening of April 1!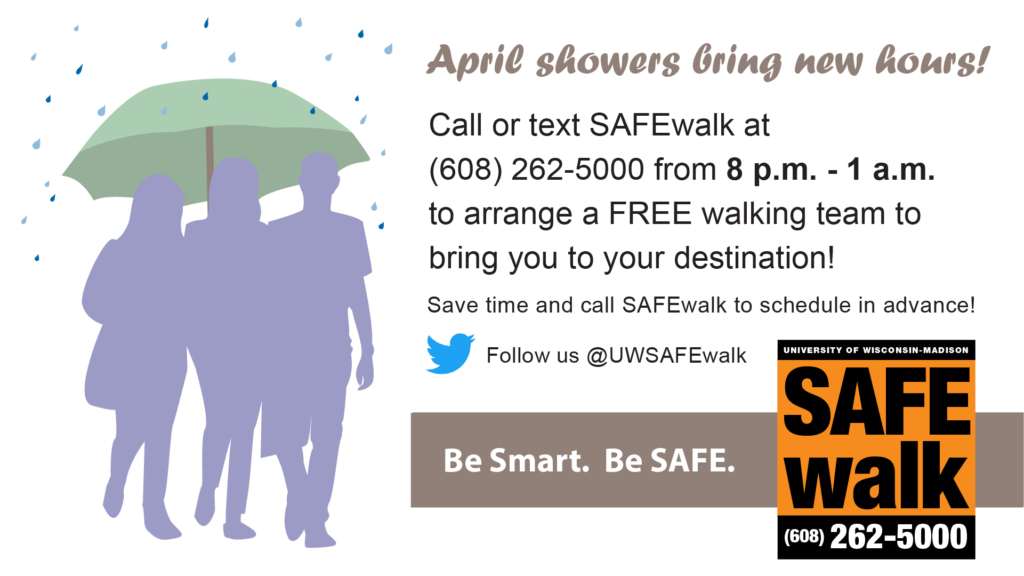 SAFEwalk is available to all UW employees, students, and visitors. For more program information, check out the SAFEwalk page. Where can SAFEwalk pick you up and take you to? See the SAFEwalk Boundaries and Campus Lightway Map (PDF).