From October 1-4, several milling and paving projects will be happening across the UW-Madison campus. The locations of some of these projects will cause traffic detours or permit holder relocation. Project dates are subject to change due to weather.
Milling and paving projects will affect:
Observatory Drive and Lot 26 – October 1-3
Observatory Drive will be westbound traffic only from Charter Street to Elizabeth Waters—a flagger will direct vehicles. Eastbound traffic should use Linden Drive.
Several Lot 26 stalls along Observatory Drive will be closed, from approximately the King Building to Washburn Observatory. Lot 26 permit holders can relocate to Lot 34 if they are unable to find a stall in their assigned lot.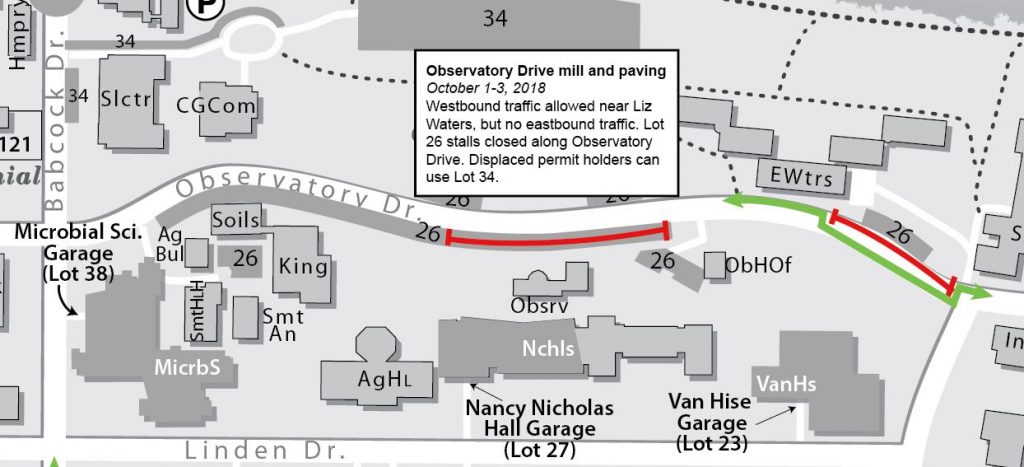 Walnut Street – October 1-3
Walnut Street closed from Gifford Pinchot Drive to Linden Drive. Lot 64/65 and 59 only accessible from Observatory Drive. Use Highland Avenue or Babcock Drive as detour routes.
The bike path loop to/from Walnut Street will also be closed. Bike traffic should continue to Easterday Lane to backtrack or exit at Highland Avenue.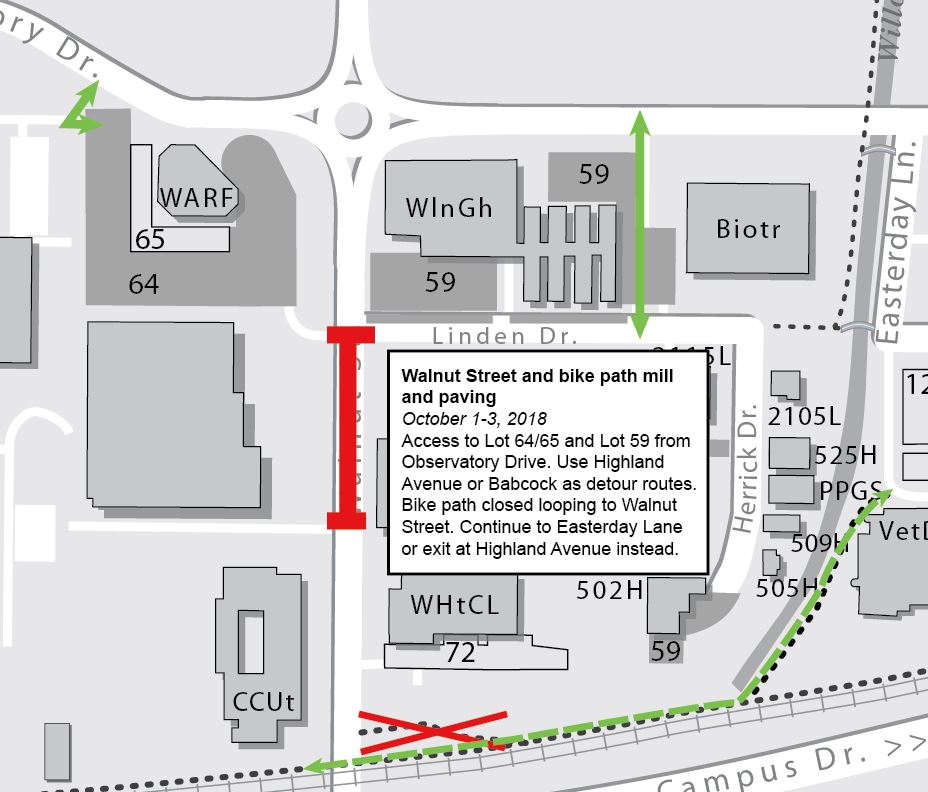 Lake Mendota Drive – October 2-3
No northbound traffic on Lake Mendota Drive past the intersection of Eagle Heights Drive. Vehicles will detour using Eagle Heights Drive to Lake Mendota Drive. Southbound traffic will be allowed and flagged through closures.
Campus bus routes 80 and 84 will follow this detour. Schedules and detour information is on the Madison Metro website.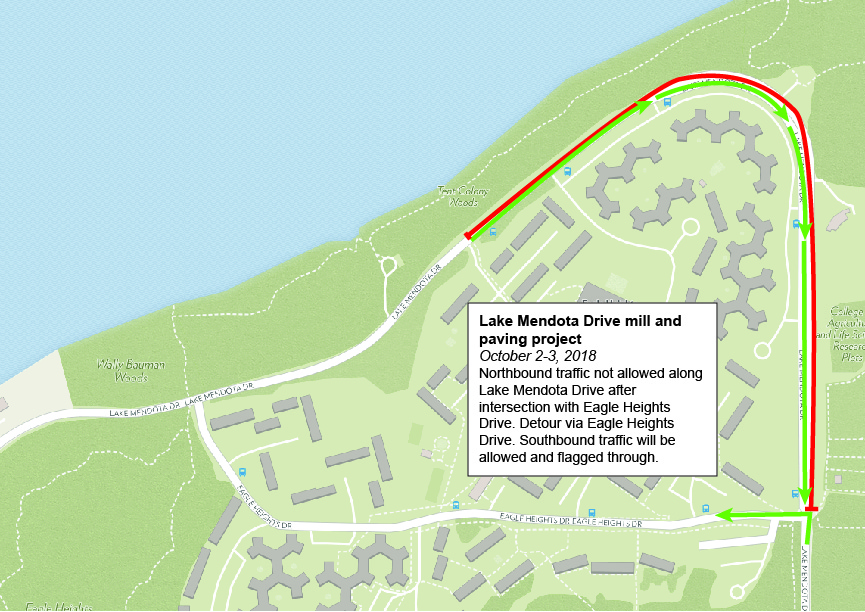 Lot 39 Farmplace entrance/exit – delayed to October 4
Farmplace Drive, the east entrance/exit to Lot 39 nearest the Horse Barn, will close on October 4. (Delayed from October 1 after rain.) Vehicles should enter the lot using the driveway west of the Dairy Forage Research Center, closest to Vet Med.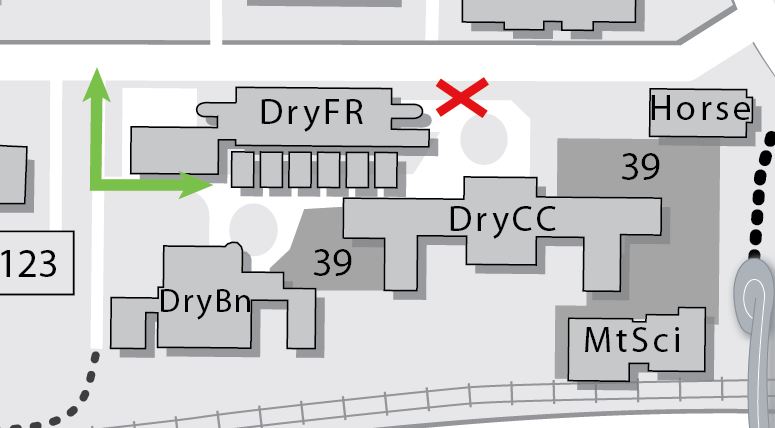 Lot 74 – Closed 5 – 8 a.m. October 2-4
Lot 74 closed in the early mornings (5 – 8 a.m.) of October 2-4. No vehicles may park in the lot during these hours. Permit holders who need to park during those hours must relocate to Lot 76 (University Bay Drive Ramp). Access information and more details will be emailed to permit holders.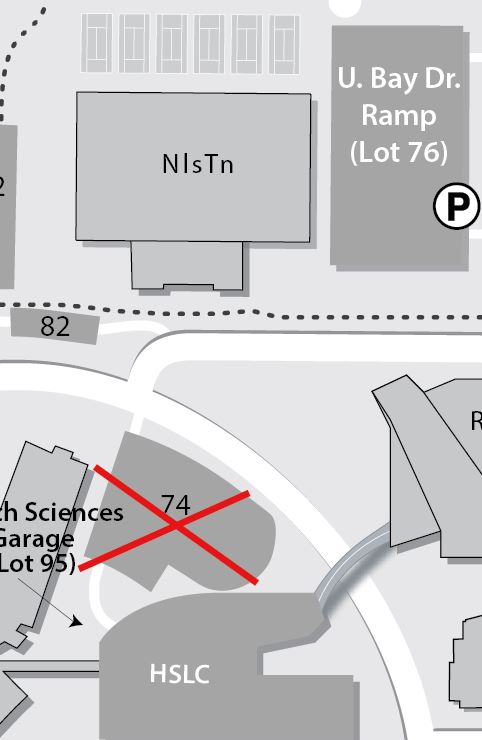 A map of all construction projects and detours can be found on the campus parking maps page. Project dates may change due to weather conditions or other factors.