A supplemental Route 80 shuttle vehicle will be available during the spring semester to help alleviate campus bus crowding.
Operated by Riteway Shuttles, the service will run Feb. 6 through May 12 from 8:30 a.m. to 4:30 p.m. weekdays only.
The shuttle will arrive approximately every 20 minutes at Route 80 bus stops along the central campus loop. It does not serve Eagle Heights. A map of the shuttle route is below.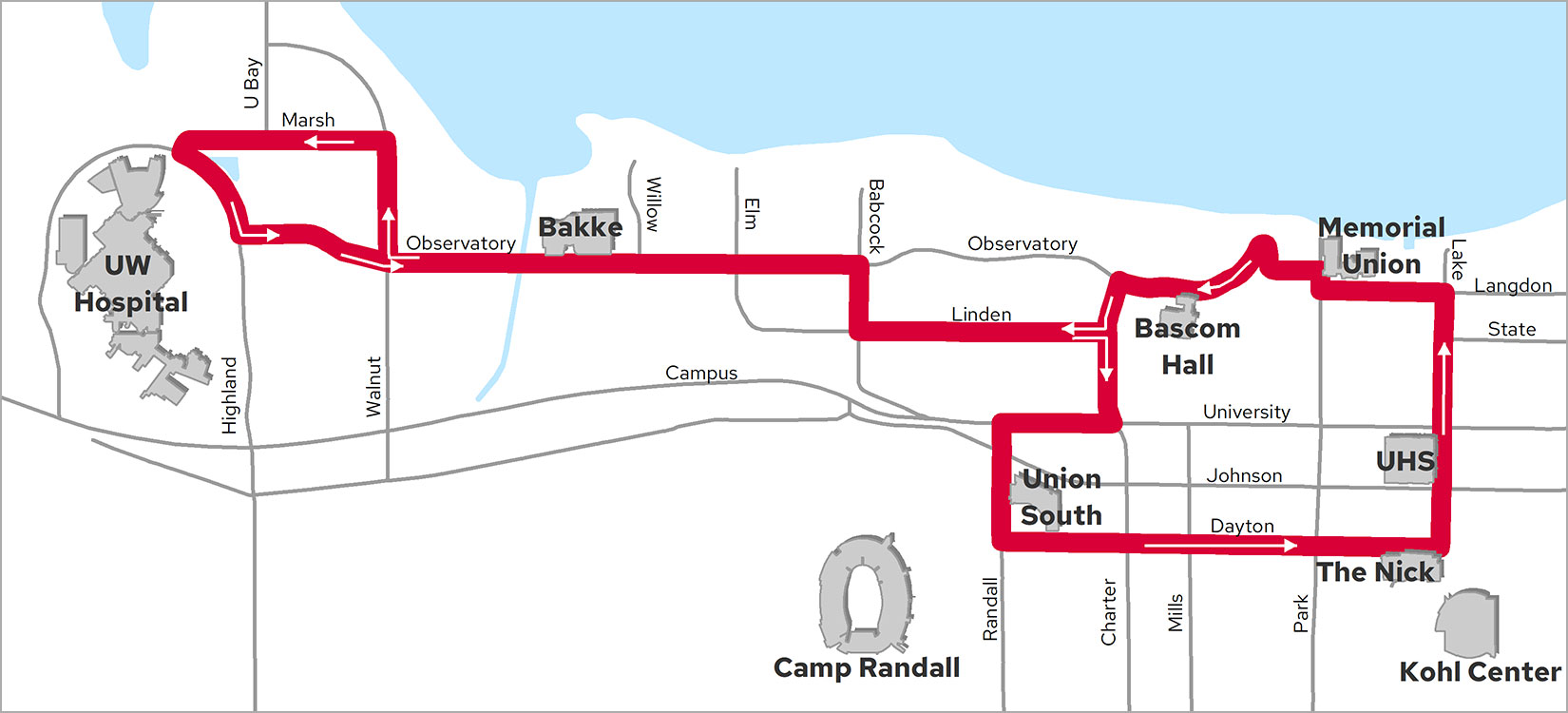 A few important things to note before riding the shuttle:
Below is a picture of the Riteway shuttle. Look for this sign on the vehicle: "Route 80 Short Loop Supplemental."
There is no cash fare.
Passengers should inform the driver where they need to stop.
Those with mobility disabilities should use the regular Madison Metro Transit bus or call the Accessible Circulator Shuttle: (608) 890-1352 or uwshuttle@goriteway.com