After being delayed due to flooding potential, the repaving of University Bay Drive between Lots 60 and 76 will resume September 5. The project is now in "part 2", expected to last through September 12 (barring further weather delays). **Updated 9/12/18 – construction will wrap up by end of day Thursday, Sept. 13.**
Lot 60 must be accessed via the east (and north) entrance/exit. Lot 76 permit holders will travel around Lot 60 (using Willow Drive) to access the Lot 76 north entrance/exit. Campus bus routes 80 and 84 will detour for the duration of the project. Detour details available on the Metro Transit website.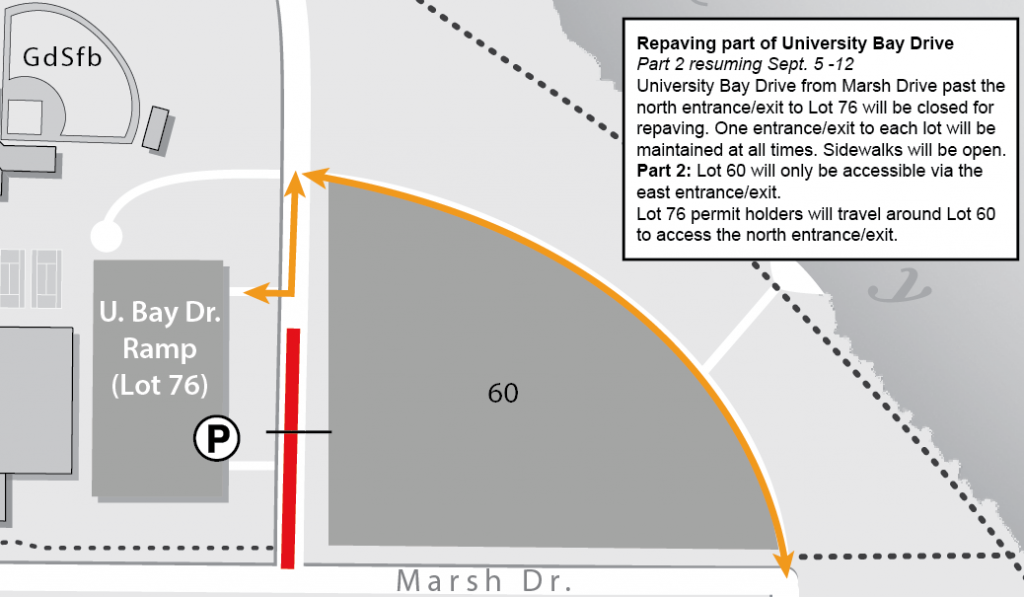 One entrance/exit to each lot will be maintained at all times. Sidewalks will be open. Please drive carefully to protect those at work and pedestrian traffic.
A map of all construction projects and detours can be found on the campus parking maps page.