The Shamrock Shuffle 5K/10K event will go through parts of campus on Saturday, March 12. UWPD will control traffic along the route, which will include significant closures on Observatory Drive. Expect some delays between the hours of 8 a.m. and 11 a.m.
Madison Metro bus routes 4, 6, and 80 will be impacted until 11 a.m.
Routes 4 and 6 will not serve lower State Street and will reroute via Johnson and Gorham/University.
Route 80 will detour from westbound Observatory/March and southbound University Bay Drive. Please see the detour map for boarding locations.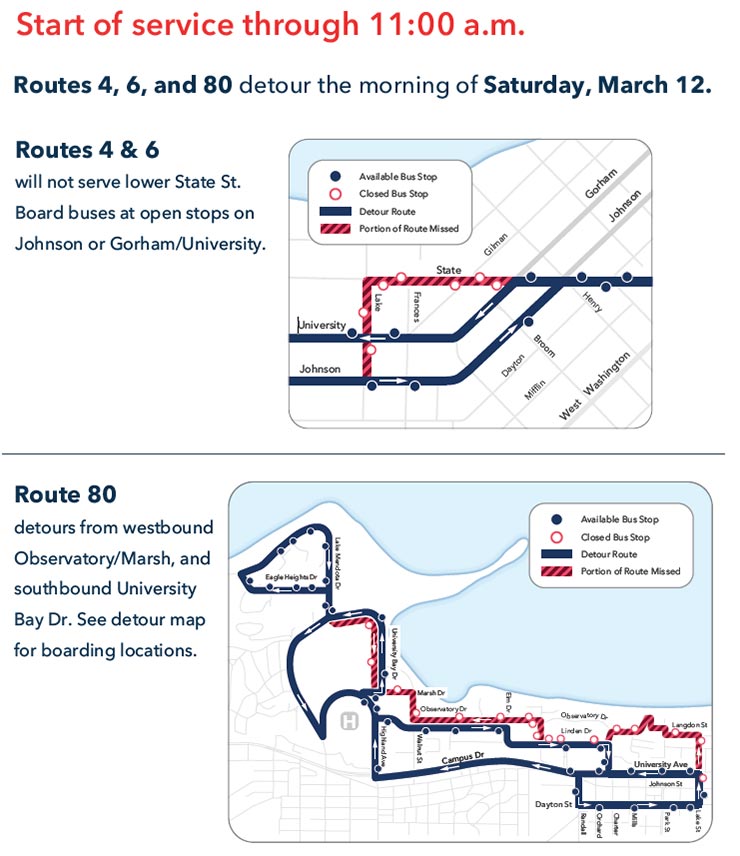 Resources