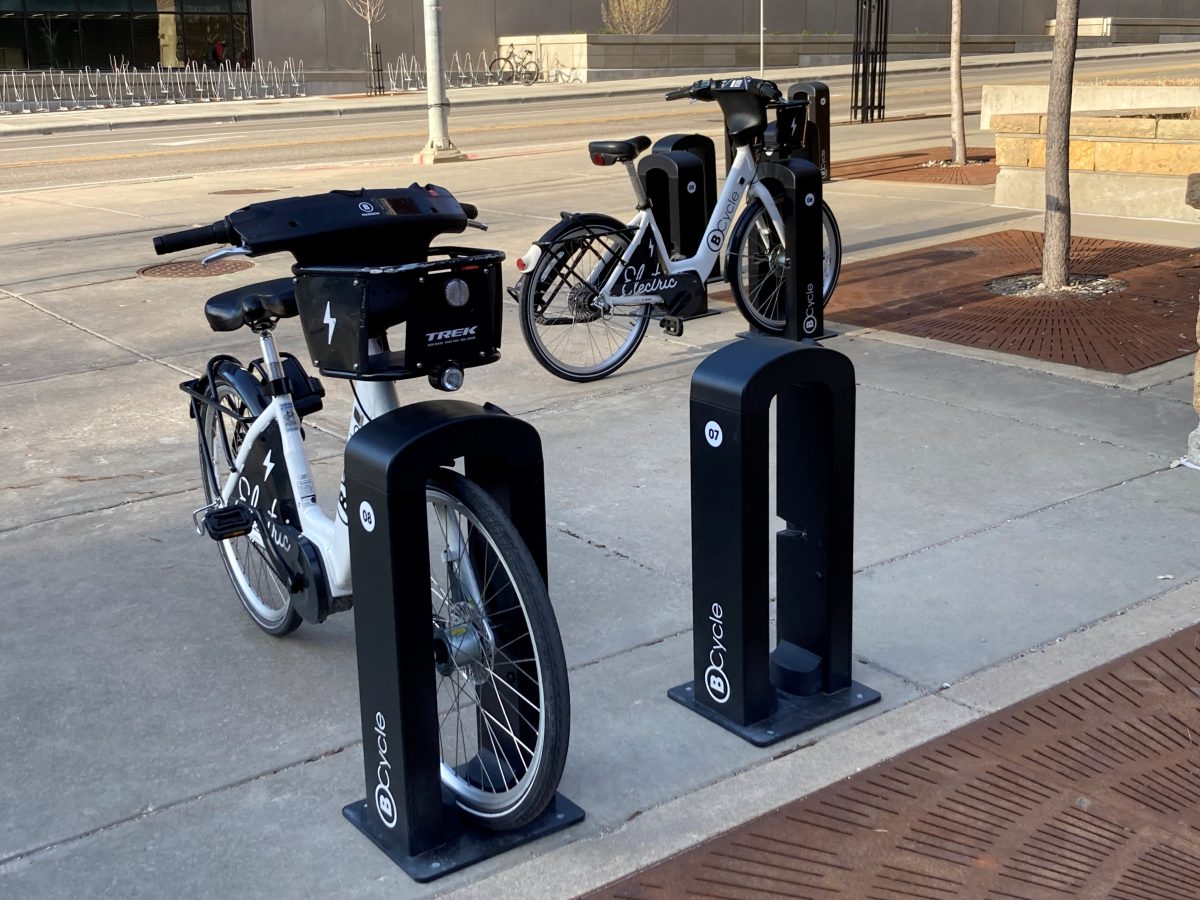 Eight new BCycle stations are being added to locations across the UW–Madison campus, bringing the total number of stations on campus to 14.
Six new stations opened in March, with additional stations at Eagle Heights Drive & Lake Mendota Drive and East Campus Mall @ Johnson Street expected to open early summer. For a map of station locations and current bike and dock availability, see the BCycle station map.
The new stations provide campus with 64 additional docks for e-bikes, bringing the total number of bike docks to 167. Madison BCycle is also planning to expand their fleet by adding 75 new e-bikes this year.
Other changes to the Madison BCycle program include increasing allotted trip times from 60 to 90 minutes. Annual members can ride up to 90 minutes without any additional charges beyond the cost of membership. For more information on BCycle programming in 2022, see the Madison BCycle website.
UW-Madison students, faculty, employees, and UW-Hospital and Clinics employees can receive a discounted annual BCycle membership with a current UW email account and promo code. To learn more how to activate a discounted BCycle membership, see our bike sharing page.
| New station location | Nearby landmark |
| --- | --- |
| Babcock Dr. & Observatory | Microbial Sciences Building |
| Observatory Dr. @ Bascom Hall | Top of Bascom Hill |
| Observatory Dr. & N. Charter | Van Hise Hall |
| W. Dayton & N. Lake | Gordon Dining & Event Center |
| M. Mills St. & Clymer Pl. | Educational Sciences Building |
| University Bay Dr. & Picnic Point | Picnic Point |
| Eagle Heights Dr. & Lake Mendota Dr. | Coming soon |
| East Campus Mall @ Johnson St. | Coming June 2022 |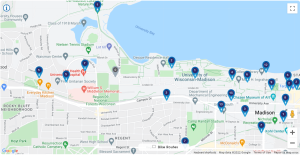 BCycle stations on the UW–Madison campus are funded through partnerships with UW Transportation Services, UW Hospital and Clinics, and the Wisconsin Alumni Research Foundation (WARF).
Resources: