Beginning Monday, April 24, the eastbound lane of Observatory Drive will close between Charter Street and Lot 11 (Bascom Hall) to accommodate utility work. This closure is expected to last approximately two weeks.
Vehicles traveling eastbound will detour to Charter Street.
Lots 9, 10, and 11 will remain accessible via Park Street.
Observatory Drive's southern sidewalk (near Ingraham Hall) will be inaccessible; pedestrians should follow detour signage.
Additionally, a one-day closure of both eastbound and westbound lanes is planned for Thursday, May 4. Madison Metro routes 80 and 82 will detour along University Avenue. For detour information, visit mymetrobus.com.
The area is expected to fully reopen Friday, May 5. Project dates are subject to change due to weather or other factors.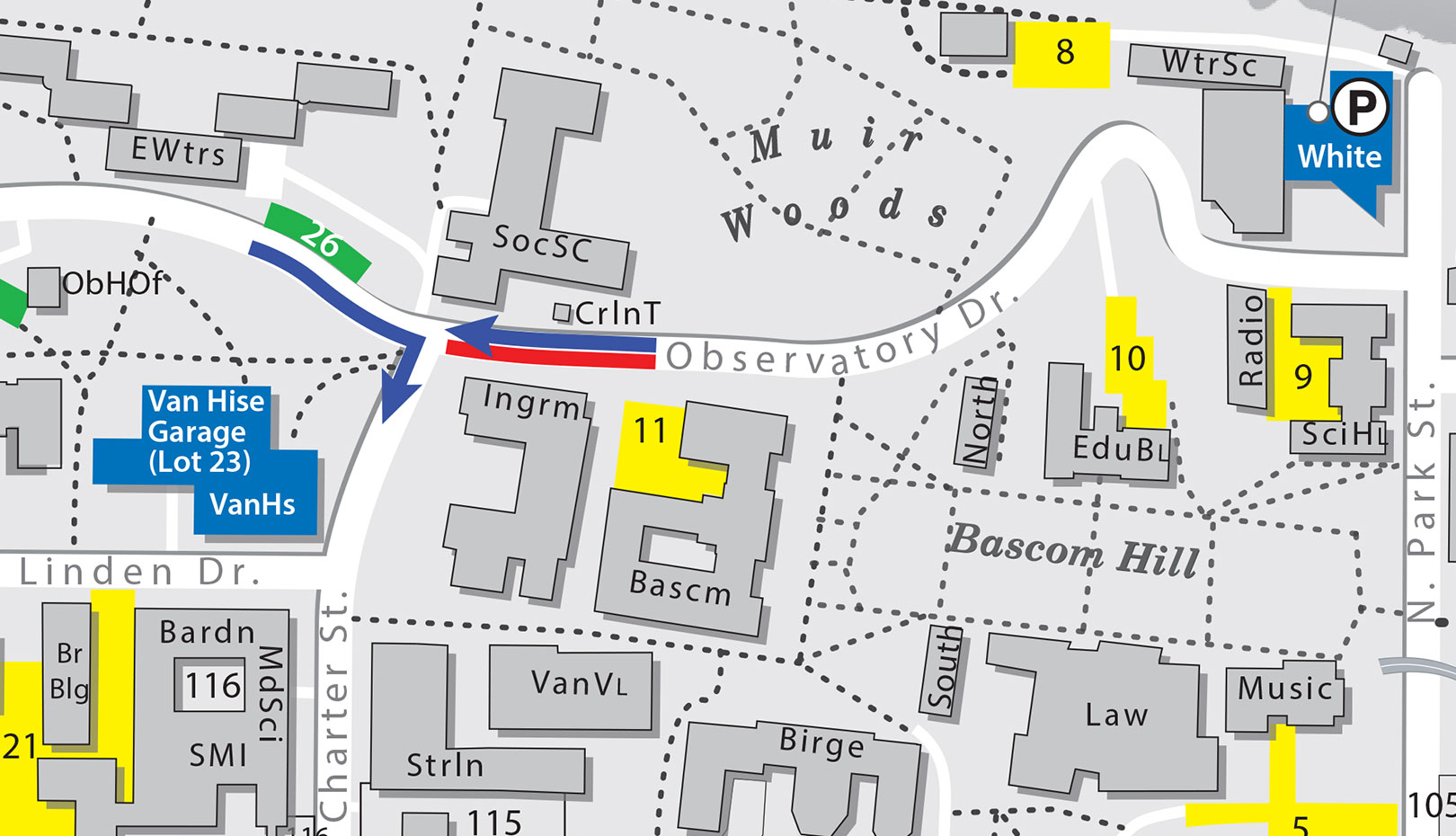 For more information on ongoing roadway closures and detours, please see the campus lot and street impacts/closures map or visit the campus construction impacts webpage.