Shamrock Shuffle, morning of March 11
The Shamrock Shuffle 5K/10K events will go through parts of campus on Saturday, March 11. UWPD will control traffic along the routes, which will include closures and detours on several roadways, most significantly Observatory Drive, N. Charter Street, Babcock Drive, and Linden Drive. Expect some delays between 7:30 and 11 a.m.
Madison Metro bus routes 4, 6, and 80 will be impacted until 11 a.m. as follows:
Routes 4 and 6 will not serve lower State Street and will reroute via Johnson and Gorham/University.
Route 80 will detour from westbound Observatory/March and southbound University Bay Drive. (Also, please note that Route 80 will be operating a recess service schedule due to UW spring break.)
For boarding locations, please see the detour maps at the Madison Metro Transit website.
Walnut Street, March 11 – 19
Beginning Saturday, March 11, Walnut Street will be closed south of Linden Drive, near the railroad bridge, due to planned bridge repair work. The closure is expected to last one week, with traffic detouring to Highland Avenue through Sunday, March 19. Campus bus route 82 serving this area will not be in operation due to UW spring break. Please note: Project dates are subject to change due to weather or other factors.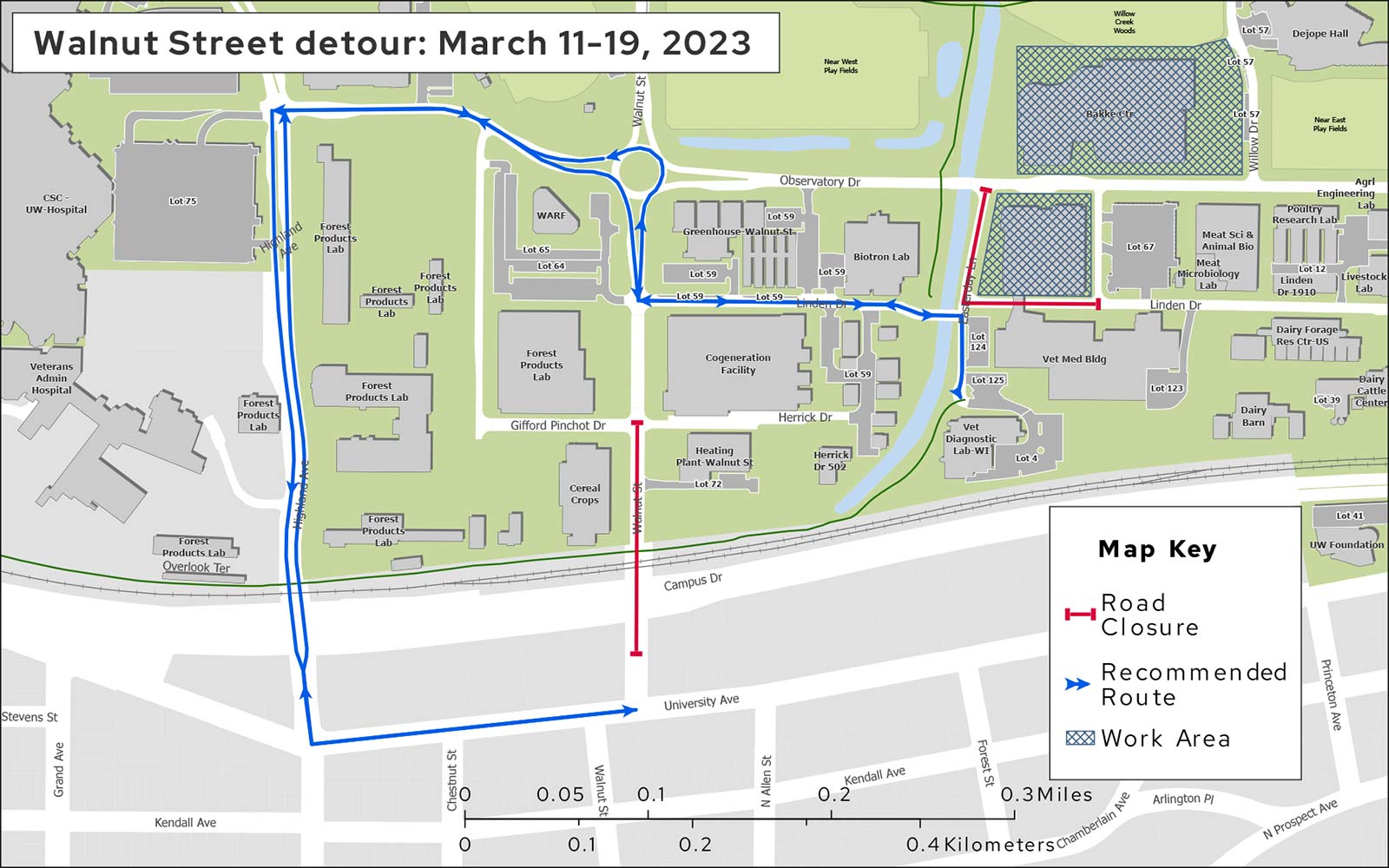 Resources